Spiritual Growth
Campus Pastors
Calvary Church has several staff who, in addition to their other responsibilities, serve as Campus Pastors to school staff, parents and students. Our heart is to minister to the Calvary Christian School family by:
speaking at school chapels
connecting with kids at lunch
providing care and support in times of need
being available to answer questions
coming alongside in prayer
offering Marriage + Family series and seminars- learn more
Meet the Campus Pastors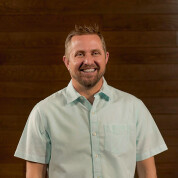 Eric Wakeling serves as the Senior Pastor of Calvary Church. He graduated Biola University and Talbot Theological Seminary with bachelor's and master's degrees in Christian Education. He also holds a master's degree in Educational Leadership from Cal State Fullerton. He has been married to Bea since 1997 and has two daughters, both have attended Calvary Christian School. Eric enjoys reading, surfing and hanging out with his family and serves the city of Santa Ana as a Santa Ana Police Department Chaplain.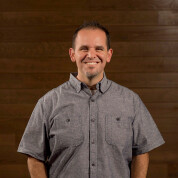 Matt Davis serves as the Senior Associate Pastor and Family Team Lead at Calvary Church. He gradutated Biola University and Talbot Theological Seminary and holds degrees in both Christian Education and Elementary Education. He has been married to Marilee since 2001 and currently has three children attending Calvary Christian School. Matt's office overlooks the school playground and he loves when the kids make faces at him through his window.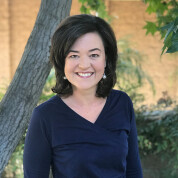 Shannon Reese leads the Adult Ministries Team at Calvar Church and helps to further church-wide leadership development initiatives. She also love to pastor women and direct ministries to help them follow Jesus and use their gifts to strengthen and grow the church. Shannon graduated from Biola University in 1995 and soon after married Bates. Herself an alumnus of Calvary preschool and school, Calvary was Shannon's first choice when considering education options for her boys. Passionate about parenting, Shannon loves encouraging exhausted moms and welcoming students back to school in the drop-off line Monday mornings!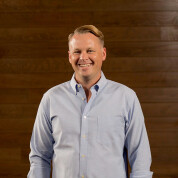 Josh Simpson serves as the Middle School and All-Church Events Pastor at Calvary Church. He grew up attending Calvary Church and has been serving in Student Ministries since 1998. He graduated from Biola University in 2002 with a bachelor's degree in Communications. He graduated from Talbot Theological Seminary in 2005 with a master's degree in Christian Education. Josh lives in Costa Mesa and enjoys art, games, and spending time with his friends.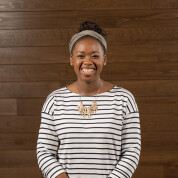 Courtnie Dowdy serves as the Middle School Associate Director at Calvary Church. She graduated from Pepperdine University with a BA in Political Science and is currently working on an MA in Theology. As the kid of a pastor, Courtnie spent the majority of her life in and around church buildings. However, it was not until High School that she began to understand it's the gospel that gathers the folks that fill the buildings. Christ is more than an idea to know about, but a very real God that cares for us in a very real way.


Nate Greene serves as the Elementary Pastor at Calvary Church. He gave his life to Christ at the age of 13 on his first ever missions trip. Originally from Chicago, he went to college in Minnesota at Crown College where he earned his B.A. in Communication Studies & B.S. in Christian Studies. Along with a team of fantastic interns & volunteers, he oversees and provides leadership for our Elementary Ministry. It is here where we long to see kids grow into a deeper understanding of who their Maker is and to teach them how to glorify Him while living this life.